A Tribute to Nature - Louis Jadot

---
book (written content)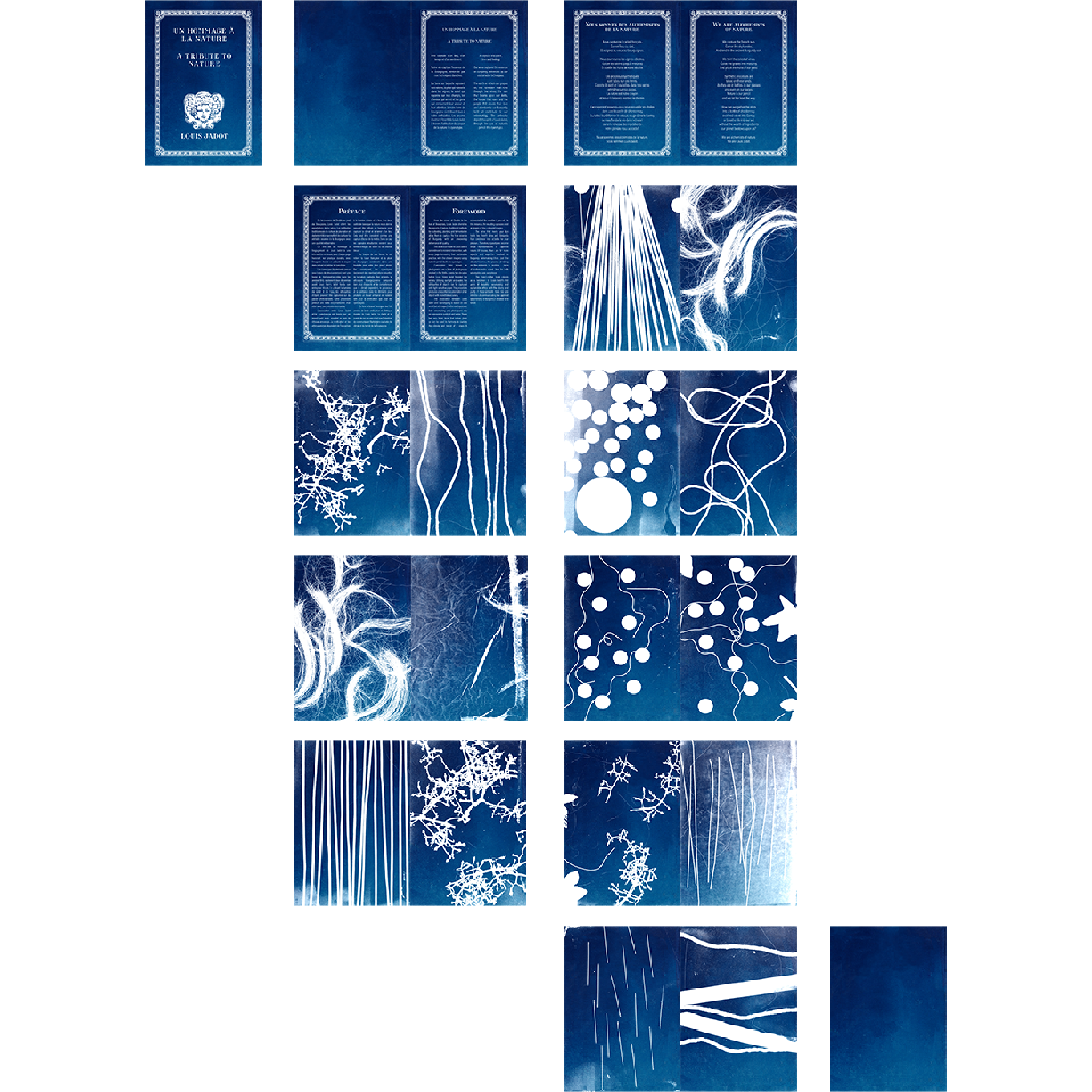 book imposition
bottle label & postcard set
process
Louis Jadot are a French wine company residing in Burgundy. The students on my course were asked to create an artistic response to the company's vineyards, ethos and beautiful terroir.

Inspired by their natural methods of wine farming and commitment to the environment, I created the narrative A Tribute to Nature (un Hommage a la Nature). This was presented in the form of a book, wine label and postcards through the technique of cyanotype. The images captured are inspired by the Louis Jadot vineyards, from the grapes themselves to the soil.

The very process of cyanotype relies on light and water for printmaking, which I related to the grapes of Burgundy:

"We capture the French sun.
Garner the sky's water.
And tend to the ancient Burgundy soil.

We are alchemists of nature.
We are Louis Jadot"

Much like the cyanotypes, a bottle of Louis Jadot wine will capture Burgundy's essence.

I am forever grateful for the translating help from Katherine Beaghen and Tigris Li as well as the irreplaceable guidance of Leslie Kwok.
copyright © Cara Jaime Lloyd 2022